Main Site Directory

Bar Happenings:
Calendar
Special Events
Staff Room

Site Guide:
What's New?
Games & Entertainment
Chat Sites
Get our Newsletter!
The Best Links
Best Bar Books!

The Wet Bar
Cocktails
Freezer Drinks
Summer Sippers
Party-Sized
Shooters
Coffee Drinks
Sizzling Warmers
Exotic Specialties
Non-Alcoholic

Important Info:
Email Us
Submit Your Favorite Links here!
Submit Your Drink Recipe here!
Check out these deals!

Welcome to the Wetlander Bar and Grill!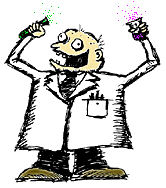 We hope that you enjoy your time here with us as we party on through the month! Things are heating up around here so be sure to stop off at our new section The Wet Bar and have our Mad Scientist teach you the latest in some of the hottest drinks flowing!
Each month there will be new additions added on for you to check out and view at your leisure. This

month our spotlight is on our games section, where we have added fabulous new games to test your skills. Look for another new addition to The Wetlander " Get Your Gear" where you can purchase fabulous T-shirts, Mugs and Mouse Pads! Our Staff Room will be up soon, so be sure to visit often to check out these pics! Finally, you can't come by without checking out the calendar. There are fabulous new things going on at the bar and we are sure that you will find something fun to do each night of the week here in Bonnyville Alberta!
So what else could you be looking for here? Get your daily horoscope* done by our very talented astrologer! See how wise he looks? :o) *Meant for entertainment purposes only.