Calendar
Please be patient while Graphics Load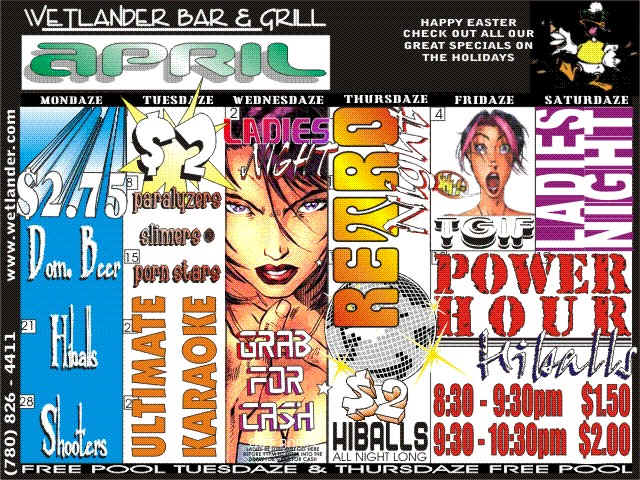 Regional Finals for Alberta & B.C Variety Talent show finalists Live at
the Wetlander May 3rd 2003....Don't Miss it!
Please be sure and check each month for our updates on what's new and our Special Events Information.
All information, graphics, and content within this site is © 2000 by the Wetlander Bar and Grill.
Click here to read our Disclaimer. If you need to contact us please do so through this form.
Site best viewed with Internet Explorer 4.0 or higher OR Netscape 3.0 or higher.
Optimized for a screen resolution of 800 X 600 True Color (24 bit)